Shanghainese Food @ Nanxiang Mantou Dian, The Curve, Petaling Jaya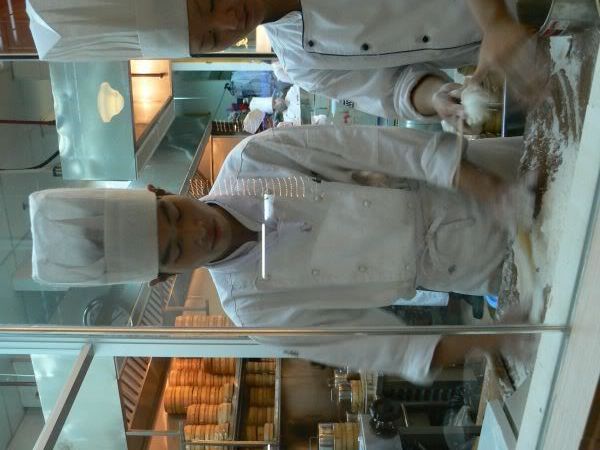 Nowadays, everyone is so into xiao loong baos that restauranteurs have cashed in on the craze to open a string of outlets. There's the ever expanding Dragon-I who seems to have taken over almost every major shopping mall, the Singapore Crystal Jade and local spin offs from Chef Loong, Shanghai 10, Tu Long at Mid Valley Megamall and etc. Hence I guess it was no surprise that Nanxiang Mantou Dian opened an outlet recently at the Curve. Boasting close ties with Nanxiang, the place where the steamed soup dumplings originated, this outlet is in direct competition with Dragon-I who also opened an outlet at the branch.
There's something so fascinating about the xiao loong bao - the sweet soup broth and the melt in the mouth meat filling encased in a thin wheat flour skin that one never can get enough of. Each dumpling is said to have eighteen pleats or more depending on the expertise of the maker. To get the soup within the dumpling, superior soup is boiled and cooled into a gelatinous mass. Usually chicken feet or pork skin is added to the soup which helps it gell. Some places chop it up in small pieces and mix it within the meat mixture while others cut them into bigger cubes whereby the minced meat is wrapped around it.
One thing is certain at this outlet - it definitely carries the widest range of xiao loong baos in town. There's various types for you to choose from: plain minced pork which is the traditional version, vegetables if you're on a vegetarian diet, mixtures of pork with shrimp or mushrooms. With prices ranging from RM12 to RM16, it's served in a bamboo steamer which holds all six dumplings. There's even a superior range which has a choice of sauteed crab meat, fresh crab meat, crab roe or imported matsusake mushrooms with a range of RM18 to RM32 for four pieces. Tastewise, the dumplings are not that fantastic - the traditional ones taste pretty ordinary while even the addition of crab meat and crab roe does not make a difference to the dumpling.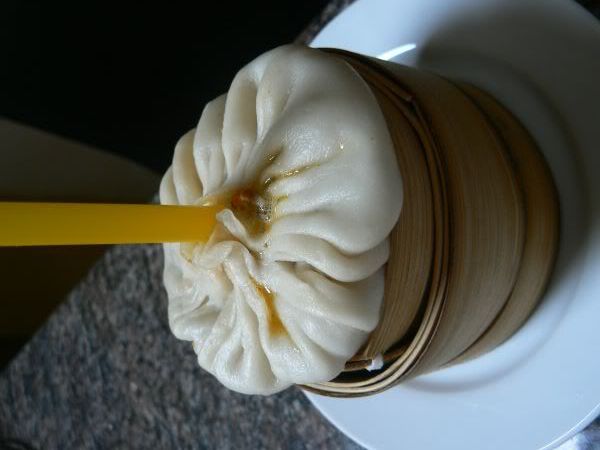 This place also serves steamed dumpling with crab roe soup filling (RM15) which is pretty unusual albeit pricey. I like the soup within as it's sweet but the skin of the dumpling is definitely thicker to withstand the weight of the soup within.
There's also various steamed items they serve on the menu. We tried their version of siu mai -steamed glutinous rice dumpling with chinese ham (RM1.90 per piece). Although it looked pretty like a flower, it tasted mediocre.
My friend insisted on these steamed vegetable bun (RM3.50). It wasn't as nice as the ones she tried before so this was voted as another item we won't order again.
We also had their fried slice glutinous rice with shredded pork and preserved vegetable (RM12) which is also known as Shanghai Nien Kao. This was pretty good but may taste bland to those who like theirs with more spicy kick.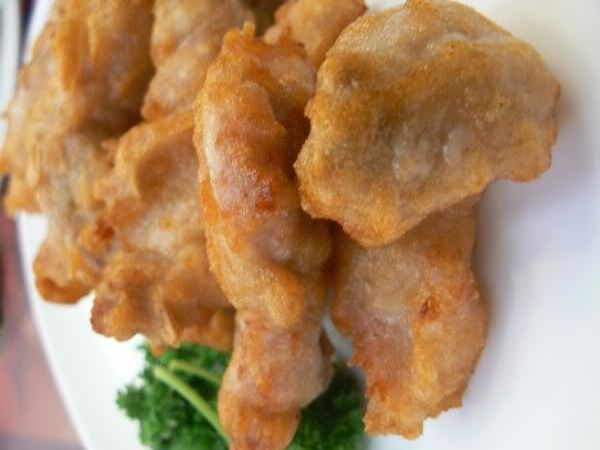 They also serve a few Shanghainese dishes here namely the famous sauteed small shrimp and lion head meatballs. We tried their deep fried marinated pork ribs served with salt and pepper (RM16) which reminded us of chicken nuggets from McDonalds. In fact, when I labeled my photos I thought they were chicken pieces since I was thinking more of their taste.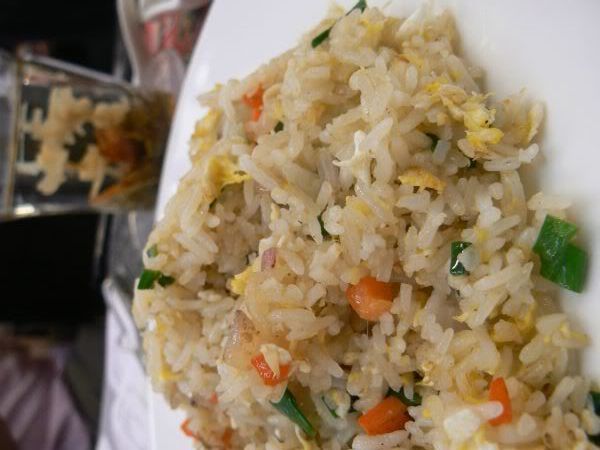 Although most of the food was average or dismal, what was extremely good was their Shanghainese Fried Rice (RM8). Fluffy grains of rice which were extremely fragrant. The rice was also not soggy with oil - a definite plus point.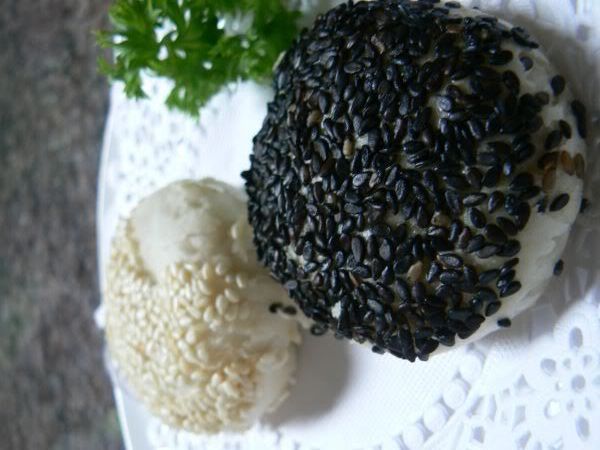 For desserts, we tried their puff pastry with cashew nuts (RM2.80 per piece) and puff pastry with red bean paste (RM2.20 per piece). I can't remember which is which but I remember I liked the cashew nuts version much better.
Overall, I thought the food here wasn't fantastic but I did love their Shanghainese Fried Rice. Service for me was fine even though it was a busy Saturday night or a lazy lunch. Do go through the other reviews section to read other write ups as some had bad experiences with this place.
Nanxiang Mantou Dian
Lot G41A, Ground Floor
The Curve
Mutiara Damansara
Petaling Jaya
Tel No: 03 – 7725 2370
(Non Halal. This is at the end of the Street, just next to Little Penang Cafe.)
Other reviews:PasankiaSooyinDa Wheel of Life and Happiness
*Disclaimer: The opinions expressed here is entirely based on my personal tastebuds and may vary for others. The reviewer also declares that she has not received any monetary or non-monetary compensation from the restaurant/stall for writing this review.
Tagged with: Xiao Loong Bao + Shanghai Food